Book now your accommodation in Budapest. One of Europe's most popular capital.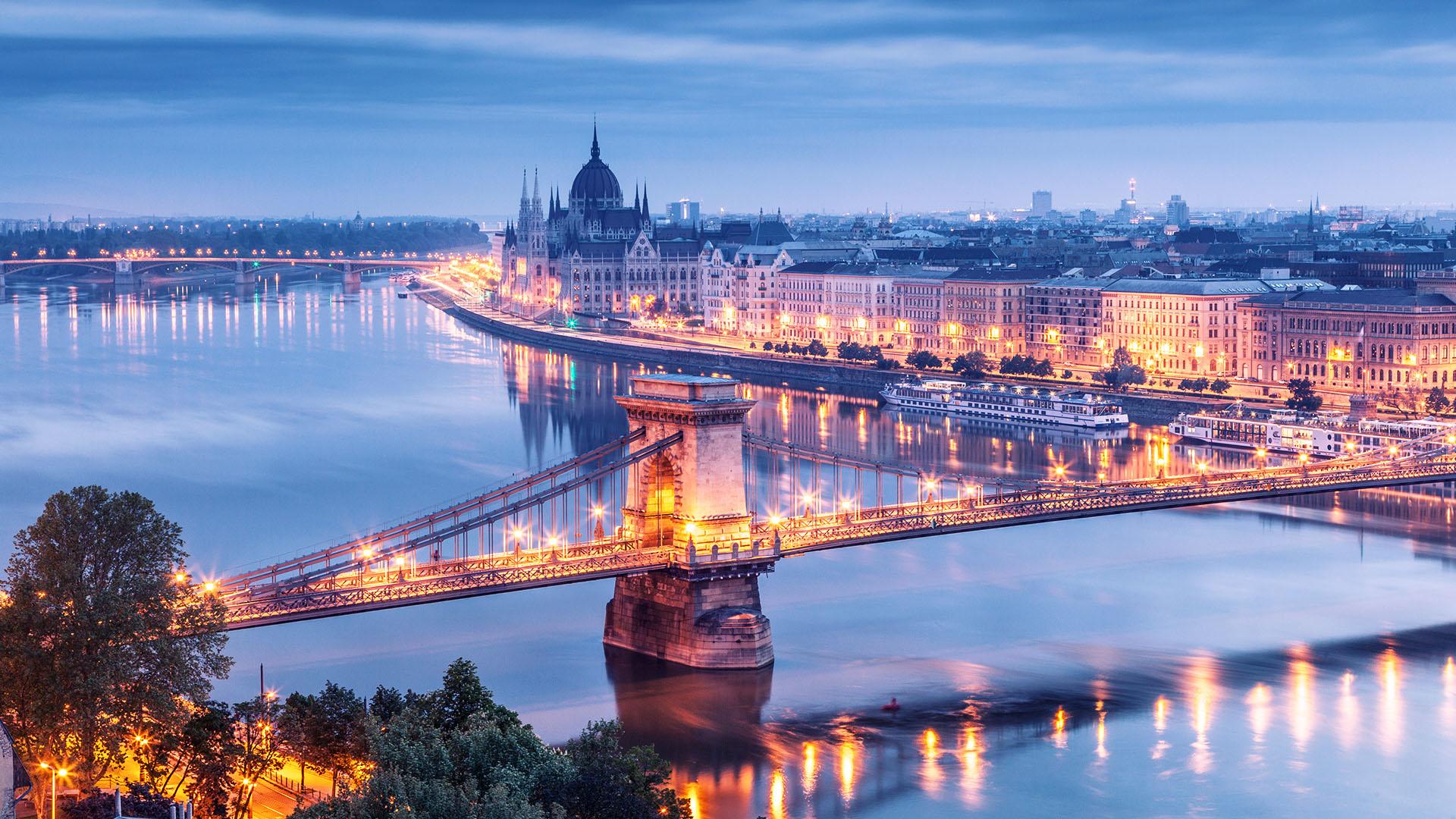 About Budapest
Budapest … it was called Paris of the East, Queen of the Danube, but one thing we can say is one of Europe's most magnificent capital.
The town's history as a populated settlement dates back to prehistoric times. At Farkasrét was found the oldest rock quarry in Europe, whose age is estimated at 40,000 years.
The two royal cities and Óbuda, were united in 1872, and have been listed on the stage of history as the city of Budapest.
Pest and Buda are connected by 14 bridges. The most famous of them being the Chain Bridge, which was attached to the name of István Széchenyi in 1849, and has since become a characteristic building of the city.
Seem to have been two different cities to date: one with its bustling, noisy bouldering, the other with its quiet little streets, its tranquil suburbs. One of the evocative, the other turning inward.
When crossing the Danube, seems to fall into another world, and the dividing line is a drifting river.
If you do not have a definite purpose, you will be guided by the city. You will find new and new attractions and wonders. The magnificent yet graceful building of the parliament, dozens of museums, bridges, churches, Budavári palace, Vajdahunyad Castle, Fishermen's Bastion and more. If you want to relax, wait for the baths and spas: Rudas bath, King bath, the Palatinus bath, the Széchenyi bath, the Gellért bath … I do not even mention more because the list is extremely long.
After all if  you still have the strength to climb the Gellért Hill, which is on the right bank of the Danube, you can admire the city from the top, and if you wait for the night, you can see Budapest: a jewelry box decorated with jewels, hidden secrets, and mysticism.
Cheap Flights to Budapest
Other popular services for you!
Subscribe to our mailing list and get Hot Price Alerts!